The helmets used in the upcoming movie Thor have been revealed at San Diego Comic Con.
Marvel Studios has unveiled the helmets of Loki, Odin and Thor from the anticipated comic book adaptation Thor, directed by Kenneth Branagh.
The helmets were in a display case at the Marvel Booth at Comic-Con that has been covered up until just now! These are the actual helmets worn by Chris Hemsworth, Tom Hiddleston and Sir Anthony Hopkins in the May 6, 2011 release.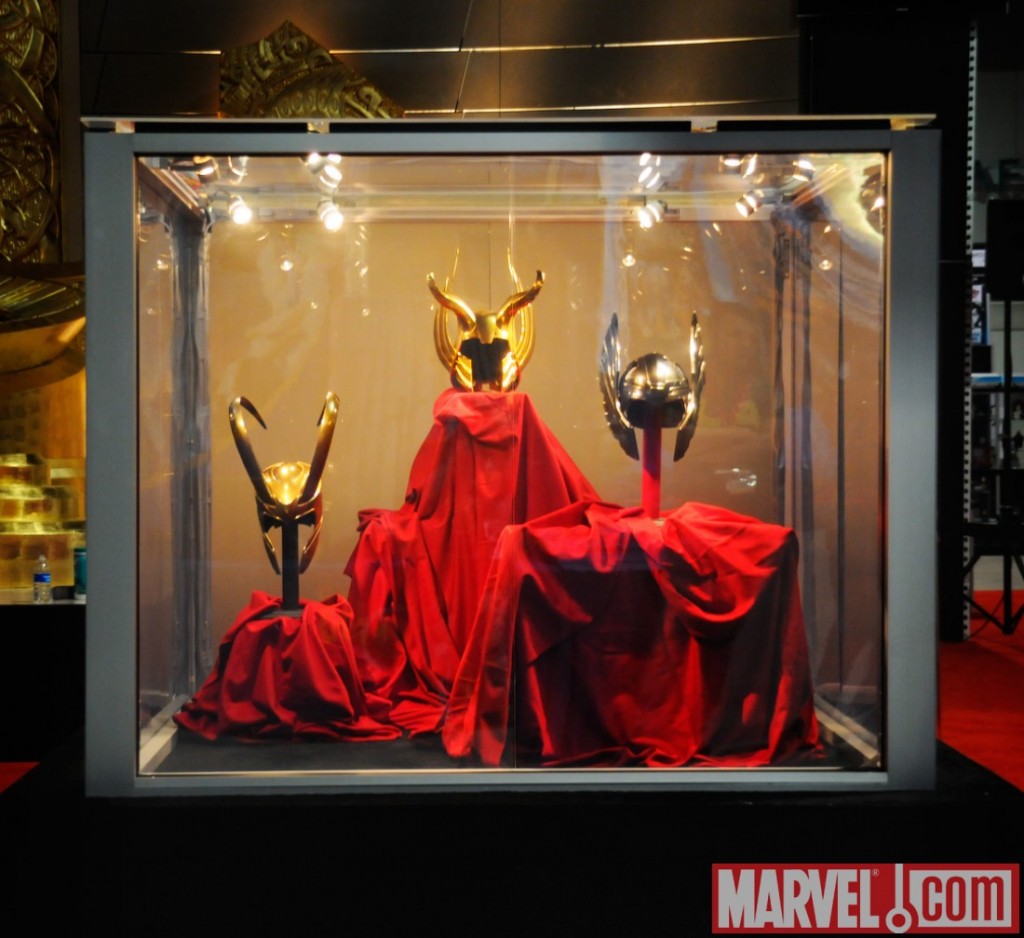 This picture of the mystery case was posted on Twitter by Chris Gore.