Entertainment Weekly gives us our first look at Ryan Reynolds as the Green Lantern.
From the cover of the new issue of Entertainment Weekly, here is your first look at Ryan Reynolds as Green Lantern. Here's a clip from EW's article:
Ryan Reynolds stars as Hal Jordan, a cocky test pilot who becomes a ring-wearing intergalactic superhero in this massive sci-fi epic from director Martin Campbell (Casino Royale). Though Reynolds has prior experience in the superhero realm from his role as Deadpool in X-Men Origins: Wolverine, playing Green Lantern involved some major challenges, like getting hurled through the air on a wire at up to 60 feet per second to create the illusion of flight. "The first time you do it, you're seriously considering an adult diaper," Reynolds says. Still, he couldn't resist the chance to play the beloved DC Comics hero, whose power ring can conjure virtually anything he can dream up. "Will and imagination are his superpowers," Reynolds says. "We need a circus of Timothy Learys to think of things Hal would invent with his ring."
Green Lantern is scheduled to hit theaters on June 17, 2011 and also stars Blake Lively, Peter Sarsgaard, Tim Robbins, Mark Strong, Taika Waititi, Temuera Morrison, Angela Bassett, Jay O. Sanders and Jon Tenney.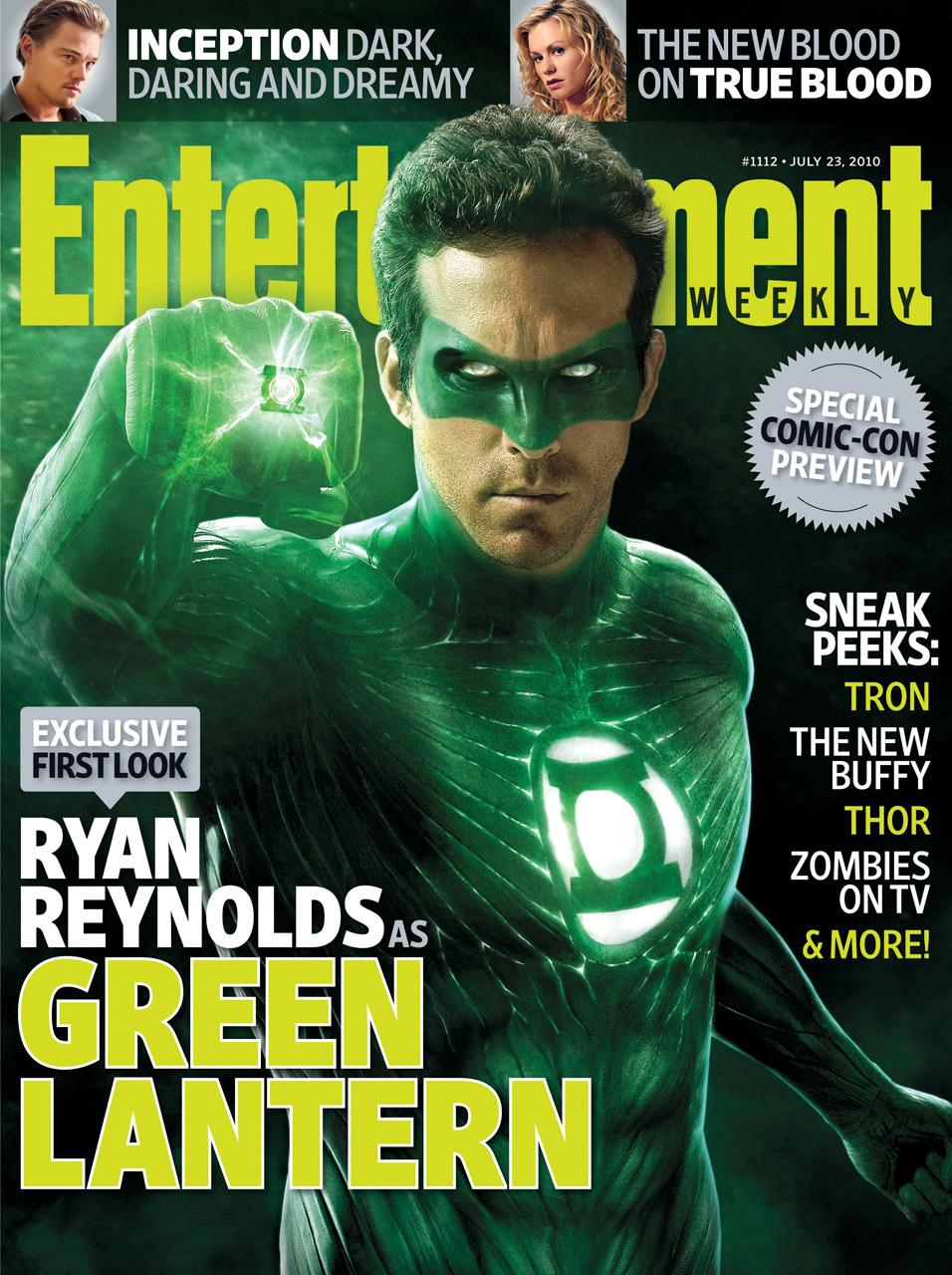 UPDATE: As soon as this was posted, we were made aware of some internal scans from the magazine. You can check those out below.