Telltale Games is going back in time for a new series of video games.
Source: The Associated Press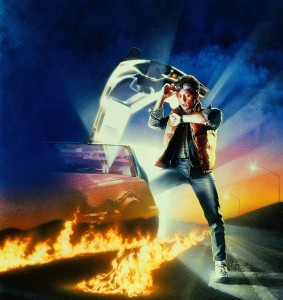 Telltale Games will be producing episodic video games making use of both the Back to the Future and Jurassic Park movie franchises. The currently-untitled Xbox 360, PlayStation 3, Wii, PC and Mac games are set to be released this winter.
Telltale Games CEO Dan Connors said the games, which are in the early stages of development, would tell new stories extending the Back to the Future and Jurassic Park lore. He teased that the Back to the Future games may include a DeLorean ride back to the 1970s while the Jurassic Park games would be intense and add new backstories to the series' man-versus-dinosaur mythology.
"The games are going to exist within these worlds," said Connors. "I wouldn't call these games sequels per se but a new interpretation of their worlds for a new medium. For one generation, it's an introduction to these series. For another generation, it's a thing they can look back on and something they can share warmly with their family and friends."
Telltale Games previously created episodic games based on Aardman Animations' Oscar-winning animated film series Wallace and Gromit, Steve Purcell's comic series Sam and Max and Matt Chapman's online cartoon Homestar Runner.