Leaked boxart of 'Assassin's Creed: Brotherhood' has been confirmed as legit by Ubisoft.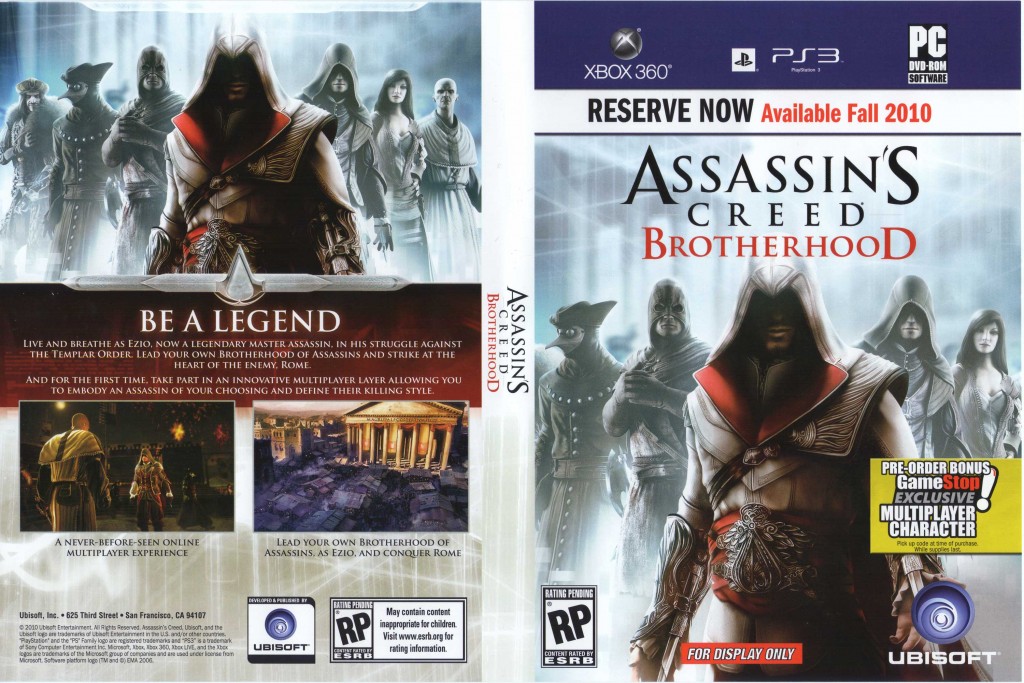 Kotaku has been sent an image of the Assassin's Creed: Brotherhood's placeholder box art, presumably by a rogue GameStop employee. Ubisoft confirmed the image as legit, officially revealing the next title in the Assassin's Creed series starring Ezio Auditore de Firenze, and in turn confirming the veracity of a handful of details contained on the back of the temporary box art.
The blurb reads:
"Live and breathe as Ezio, now a legendary master assassin, in his struggle against the Templar order. Lead your own brotherhood of Assassins and strike at the heart of the enemy: Rome. And for the first time, take part in an innovative multiplayer layer allowing you to embody an assassin of your choosing and define their killing style."
The tiny screenshots seen on the back of the placeholder art additionally boast "A never-before-seen online multiplayer experience" and the ability to "Lead your own brotherhood of assassins, as Ezio, and conquer Rome." As you can see on the right side, a pre-order sticker advertises the pre-order bonus of an "exclusive multiplayer character." Perhaps Altair?