These 5 TV shows ended way before their potential was fully realized.
#5 – Dark Angel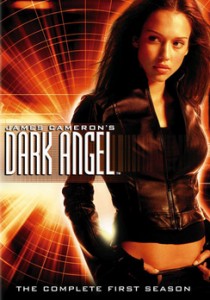 Plot summary (courtesy of IMDB)
"In a future of political, economic and moral collapse, a genetically enhanced superhuman prototype named Max escapes from military confines and dwells amidst the decadent underground street life of *Seattle* to avoid government agents who want to bring her back into the fold. Searching for others of her kind who were scattered in the aftermath of her escape, Max encounters Logan, an idealistic cyber-journalist battling repression and corruption in post-apocalypse America. Eventually, Logan calls her to the highest part of her being and Max becomes his samurai as the pair takes on the ruthless power-brokers of the new millennium. Max and Logan's odyssey leads them closer to the secret of her past, deepening and complicating their relationship in the process."
Why was it so great?
Jessica Alba's hottest moments…but seriously, it was a good show regardless. It wasn't necessarily the most thought-provoking show, but the entertainment value was still there. This show had a good mix of sci-fi, action, humor, drama…just about something for everyone.
#4 – Sports Night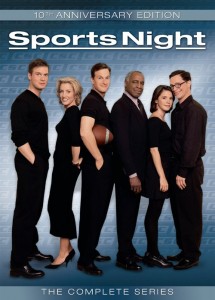 Plot summary (courtesy of Wikipedia)
"Sports Night is an American television series about a fictional sports news show (also called Sports Night) and the people who work there. It focuses on the friendships, pitfalls, and ethical issues they face while trying to produce a good show under constant network pressure."
Why was it so great?
To know how truly great this show is, all you need to know is how big of a sports fan I am NOT. This show was not so much about the sports, but the behind-the-scenes of a television show. I like my tongue-in-cheek, witty banter (just like Gilmore Girls) and this show has plenty of it.
#3 – Jack & Bobby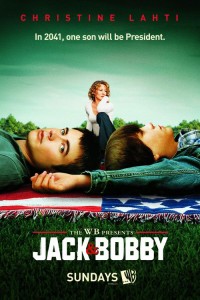 Plot summary (courtesy of Wikipedia)
"The show followed the lives of teenaged Jack and Bobby (Robert) McCallister as they went to high school and generally matured. Much conflict was generated between the boys and their mother, Grace, who was at once both domineering and unreliable.
The main storyline was paralleled by a series of interviews with figures associated with the McCallister presidency, who spoke of events from Robert McCallister's later life. Typically, there was a thematic link between the main plot, set during Bobby's childhood/adolescence, and the reminiscences of his adult life and political career."
Why was it so great?
Great writing, great characters, great performances. This show had everything going for it. I'm still in disbelief that shows like this go unnoticed while American Idol continues to be renewed year after year. Clearly the cancellation of Jack & Bobby after only one season shows the true collective intelligence of our country in terms of entertainment. This was a smart, funny, and yet incredibly touching show that dared to be fantastic while mediocrity was the norm.
#2 – Batman Beyond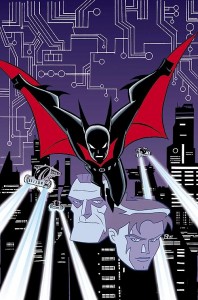 Plot summary (courtesy of IMDB)
"At least 40 years after the 'current' adventures of Batman and 20 years after Bruce Wayne retired from the role, his secret is discovered by troubled teen Terry McGinnis. After McGinnis' father is murdered by the man who took over Bruce Wayne's company, McGinnis dons a high-tech Bat suit that Wayne last used, creating a new hero for a future Gotham."
Why was it so great?
I admittedly was very scared to see this show debut. As a big Batman fan, I wanted there to only be one Batman, that being Bruce Wayne. The way this show succeeded was not by creating a rip-off of a young Bruce or even borrowing the personality of Robin, but by creating an entirely original character in the Batman universe to wear an entirely new Bat-suit. In its three years on TV, Batman Beyond created an acceptable and very enjoyable "Elseworld" extension of the Batman universe. Unfortunately it was cut short only because the creative team wanted to move onto something new…Justice League.
#1 – Nowhere Man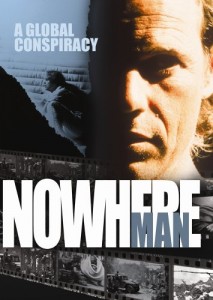 Plot summary (courtesy of IMDB)
"Bruce Greenwood stars as documentary photographer Thomas Veil who, in the course of one evening, seemingly has his whole existence erased, in the compelling one-hour drama Nowhere Man. It appears as if some mysterious and powerful entity has coerced Veil's family and friends into cooperating in a clandestine plan to annul every trace of him. Veil is all alone with no option but to begin a desperate, dangerous quest to find out how and why this has happened and most importantly, who is behind this torturous scheme."
Why was it so great?
I'm not quite sure this show could have been written any better. The premise was just great. Every episode your heart was 100% behind the guy, hoping that he'd finally find that one piece of the puzzle that would save him from the misery the conspirators put him into. Sadly, since the show only ran one season, we'll never truly know.